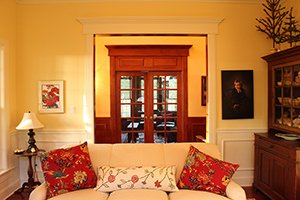 When it comes to architectural millwork in Rolla, Missouri and surrounding areas such as St. Louis, Springfield, Jeff City, and Poplar Bluff, the company to choose is Jadwin Millwork, a local business that has been in operation since 2007. In the architectural millwork industry, it can be hard to stand out from your competitors, but we have become one of the most established and respected millwork companies in the Rolla, Missouri area thanks to three simple principles:
Create our architectural millwork products with the highest quality lumber locally offered.
Use the most advanced woodworking machinery available in our industry.
Deliver said products with an unmatched attention to detail and unprecedented customer service.
When you follow these three ideas there is almost no way your project can fail. Every order is delivered on-time and to your exact specifications. Plus, we offer customization options that truly set your project or design apart from the rest. Luxurious architectural millwork that is crafted with detail and performance adds to the allure of your home, offering you not only increased quality of living now, but an incredible return on investment when it comes time to sell your property.
Contact our architectural millwork experts today at 573-729-2007 or online to learn more about our custom millwork offerings.
A Complete Range of Custom Architectural Millwork Products
Custom moldings are the unsung heroes of your home. They can serve as an illustrious focal point around windows, doorways, and baseboard or can provide superb contrast to make features like cabinets and flooring really 'pop'. We provide trim and other custom moldings and millwork in a variety of wood species that includes white oak, red oak, poplar, radiata pine, maple, knotty alder, cherry, hickory, and walnut.
Molding and trim is not the only hero of our architectural millwork product line as we also offer a variety of options including:
Stair Parts
Hardwood Flooring
Doors
Custom Butcher Block And Slab Countertops
We offer maximum customization on all these products to make your projects as unique and valuable as possible. Therefore, whether you need to match existing woodwork or you want a custom design that is unique to your home, we can help.
Why Choose Us for Your Architectural Millwork?
We offer a number of advantages over our competitors that make us one of the most respected companies in our industry. For example, the lumber for our products comes directly from local mills here in Missouri. The mills are all NHLA certified which means each board is rigorously inspected before it is shipped.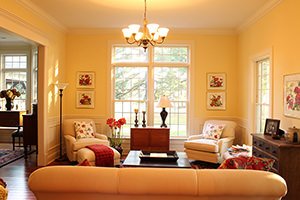 The lumber is ripped to size on our Raimann Glue Line Rip Saw and is then fed through our moulder, a six-head Weinig Unimat 500. Both pieces of equipment are recognized as the finest in their fields. Not only that, our use of this equipment ensures that your products are made on-site and put through our detailed quality control testing – not outsourced where mistakes on specs and poor attention to craftsmanship become possible.
This results in a level of quality that other architectural millwork companies simply cannot achieve.
When your architectural millwork products are produced on site, it also gives you one point of contact for answers to any questions that may arise about your order. We can give you realistic estimates on turnaround time and provide your order updates on a whim. This ensures your 100% satisfaction not only when our product arrives, but through every single aspect of the ordering process.
Contact our Custom Architectural Millwork Professionals in Rolla
To learn more about our architectural millwork or to place a custom order, call us at 573-729-2007 or use our online form to speak to a custom millwork specialist.