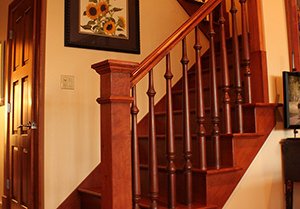 Whether you are a contractor working on a new construction project or a homeowner building a new addition, contact us to learn more about how our high quality custom millwork products can serve your project needs.
We provide free estimates and are available to answer any questions you may have about our selection of products available or our custom millwork process. We have a variety of standard profiles to choose from as seen in our product catalog, and we specialize in customization whether that means wood color and species, custom molding profile, or any other requirements you may have for your specific needs. For more information, you can reach us using the contact form or information below.
Contact Jadwin Millwork
Phone: 573-729-2007
Email: [email protected]
Fax: 573-729-2915
Address: 1601 South Jackson Street, Salem, MO 65560
Choose Us for the in Best Custom Millwork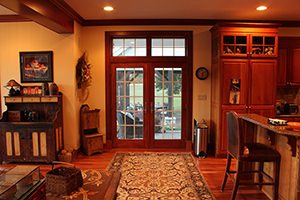 At Jadwin Millwork, we have been in the custom millwork business since 2007 and have an attention to detail that we can confidently say very few of our competitors can match. Not only do we emphasize quality as priority, our use of only the finest lumber sourced from one of the top local mills in the area and the best machinery in the industry makes it all but impossible not to deliver high quality products with a crisp, clean, cut.
We manufacture custom millwork from a wide variety of wood species that includes white oak, red oak, poplar, radiata pine, maple, knotty alder, cherry, hickory, and walnut. We use these types of wood not only for our custom moldings, but for all of our products including stair treads and risers, hardwood flooring, doors, and wood countertop slabs to name a few. With so much variety, our options for custom millwork are nearly limitless.
Request Your Free Custom Millwork Quote
As a locally owned custom millwork company located in Salem, Missouri, we are proud to serve the greater Rolla area as well as St. Louis, MO; Springfield, MO; Branson, MO; Columbia, MO; Jeff City, MO; Cape Girardeau, MO; Poplar Bluff, MO; and Jonesboro, AR.
We thank you for considering Jadwin Millwork, your locally owned custom millwork shop. We realize that the industry of construction finishing materials is a competitive one and that you have many options to choose from when it comes to custom millwork and moldings, and we thank you for taking the time to browse our business. We feel that our attention to detail and quality products will not only make you a satisfied customer for this project, but for many more down the road.
Contact us today to learn more about our custom millwork offerings and to request your free quote!