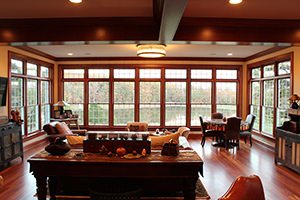 At Jadwin Millwork, our mission is to create a unique quality product that will add beauty and character to your home. Therefore, since our inception in 2007, we have strived to be one of the best millwork companies serving the Rolla, Missouri area and surrounding locations such as St. Louis, MO; Springfield, MO; Branson, MO; Columbia, MO; Jeff City, MO; Cape Girardeau, MO; Poplar Bluff, MO; and Jonesboro, AR.
What Makes Us a Leader Among Millwork Companies
Our millwork company was founded on three main pillars, and we continue to stress them in every single product that goes out our door.
Quality of lumber
The use of advanced machinery
A dedication to our customers
Quality of Lumber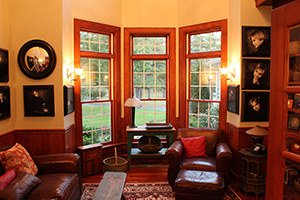 While some millwork companies choose to offer their customers an inferior wood just to save a couple bucks, we strictly avoid this by using only the best lumber sourced from one of the most respected locally owned mills in the nation.
Our custom moldings and trim are manufactured from lumber straight from the mill, avoiding middle man markups that have no bearing on the end result of your project.
This mill is NHLA certified which means every single board is viewed by an NHLA inspector before it is sent to us. This ensures that each finished product is top quality.
High-End Machinery
In order for millwork companies to supply a premier product, they need to have 1) great lumber and 2) adequate machinery to craft the wood. Jadwin fulfills both of those criteria not only with our top lumber supplier, but also the use of Weinig machinery. Weinig is world renowned for its woodworking equipment and is best known for its high-end moulders.
Customer Service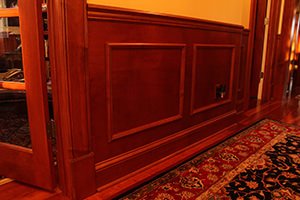 Finally, what good is a high-quality millwork order if it is delivered late, or even worse, out of spec? This is why even the best lumber and the finest woodworking machines in the industry are all for naught if millwork companies do not respect their buyers. High quality customer service is one of the founding principles here at Jadwin Millwork. Every single order, no matter the size, is ensured to be:
Accurate
On-Time
Of the Highest Quality in the Industry
Not only that, we provide more customization options than almost any competing millwork companies in the area. We also provide more services than just molding and trim as we also manufacture flooring, countertop slabs, stair parts, and many more custom products.
Whether you are a contractor, homeowner, or a person tackling a DIY side project, we want to ensure that your project goes 100% according to plan. After all, successful projects lead to positive word of mouth and repeat work for your company. We want to be right there with you as your go-to millwork company.
Contact Our Millwork Company Today to Learn More
To learn more or to request a quote for your custom project, get in touch by calling 573-729-2007 to speak with one of our custom millwork experts. You can also reach our millwork company online through our convenient contact form.