There is a reason why almost every type of home product aims to emulate the look of wood. Features such as siding, laminate flooring, and tile are manufactured in faux wood styles because the natural grains have stood the test of time as some of the most valuable and appealing design features in the industry. In order to maximize the ROI of your next construction project, consider the allure of custom molding and millwork – it is a surefire way to instantly boost the value of your Rolla, Missouri home.
However, you cannot just install any wood features and call it a design upgrade. You need to start with quality lumber that is processed with high-tech machines with maximum capabilities and delivered on time and on budget. This is where Jadwin Millwork has set ourselves apart from other custom molding and millwork companies throughout St. Louis, Springfield, Branson, Columbia, Jeff City, Cape Girardeau, and more.
Our Molding and Millwork Products
At our local mill located in Salem, Missouri, we manufacture a variety of molding and millwork products. Each of our products starts with high quality local lumber and is carefully crafted to deliver top quality. Our most popular products include:
Custom molding and trim – an elegant way to add contrast or increased luxury to walls, windows, and doors throughout your home
Stair parts – custom designed stairs are a focal point of your home and treads and risers can be made more elegant with fine quality wood products
Hardwood flooring – we produce durable hardwood flooring in a variety of species, colors, and styles to match any taste and we also sell popular brands of prefinished flooring
Doors – wood interior doors are durable and provide a great design upgrade to hallways and other rooms
Custom butcher block & slab countertops – wood slab or butcher block counters add a warmth and beauty to any kitchen, and we can produce any counter to your specifications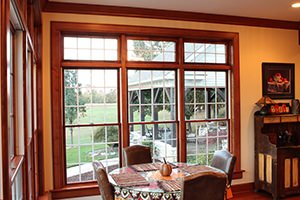 Our custom molding and millwork product line also includes specialty items such as shiplap, V-groove car siding, wide plank flooring, and more. Even our new wood products are available in hand-hewn distressing for a rustic or farmhouse look. We can deliver products in a natural wood form and we also provide pre-finishing services for paint grade and stain grade trim and stair parts. Therefore, your products will be ready to install upon leaving our mill just south of Rolla, Missouri.
To learn more about all of the choices available to you in our custom molding and millwork products and to schedule a free estimate, contact us today. You can reach us either online or by calling our friendly custom millwork specialists at 573-729-2007.
What Sets Our Custom Molding and Millwork Products Apart?
Quality Local Lumber
Our lumber comes from a locally owned mill that is NHLA registered. This means every piece of lumber that we run through our machinery has been inspected and certified before it is even loaded on a truck. The end result is maximum durability and low waste which has valuable benefits to your bottom line when purchasing molding and millwork products from us.
High-Tech Molding and Millwork Machines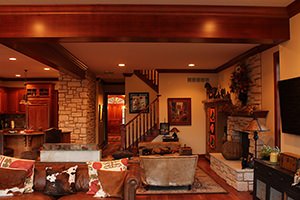 We are able to offer customized molding and millwork products in every design profile style not only because our quality wood allows us to, but because our machines have limitless capabilities. Whether you are looking to retrofit a historic home or blend trim on a home addition, our Weinig machines know no boundaries.
Custom Products Made Locally
Molding and millwork products delivered on time and to your exact specification are what we pride ourselves on. Every single piece in your project order is produced at our facility just south of Rolla, Missouri – we would not have it any other way.
To learn more or place an order, contact our custom millwork experts at 573-729-2007 or through our contact form.